Sign Up to get a 14 days trial
BoardiGO – a smarter way to run board meetings.
Become a BoardiGO Agent
At BoardiGO, we strive to rethink the way board meetings are conducted to benefit all companies, large and small. Our platform helps empower participants at every stage of the meeting process; from agenda setting, to real-time teleconferencing with local participants, remote attendees and even external experts, collaborative drafting of meeting minutes and action items, and sharing of contextual documents.

Our goal is to transform a time-consuming task into a productive and efficient experience for everyone involved in governance.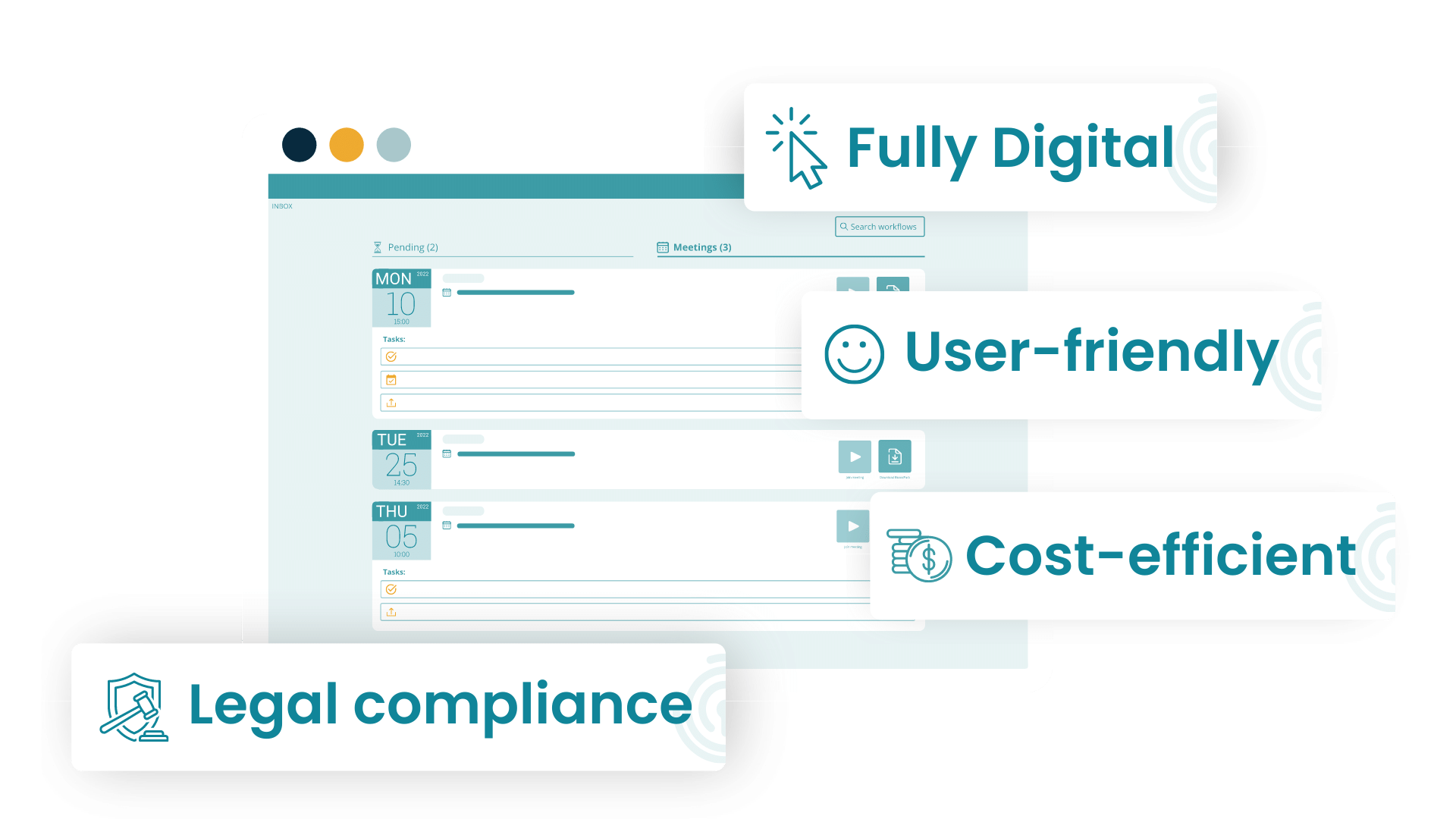 Want to be part of it?
If you are willing to expand your reach & boost your offer, then join our Sales Agent network & add BoardiGO to your portfolio. Unleash your Sales potential with BoardiGO – a smarter way to run board meetings.
Do you want to know the details of our software?