Try BoardiGO to get a 14 days trial
BoardiGO – a smarter way to run board meetings.

About BoardiGO
As a result of growing pressure from all stakeholders (incl. regulators and ESG activists), corporate boards have progressively taken steps to increase transparency and resolve a multitude of issues. In addition, to ensure business continuity in times of crisis, companies are turning to online governance while facing security challenges, such as identity and document protection.

BoardiGO was founded as a response to the challenges faced by corporate secretaries and board members in digitizing their governance. To take on these challenges, we have developed a comprehensive app available web and mobile that manages board workflows from A to Z in a technologically and legally secure way (eIDAS identification, authentication and signature included).

Our mission is to make corporate governance effectively simple and secure by reducing inefficiencies and digitizing existing processes.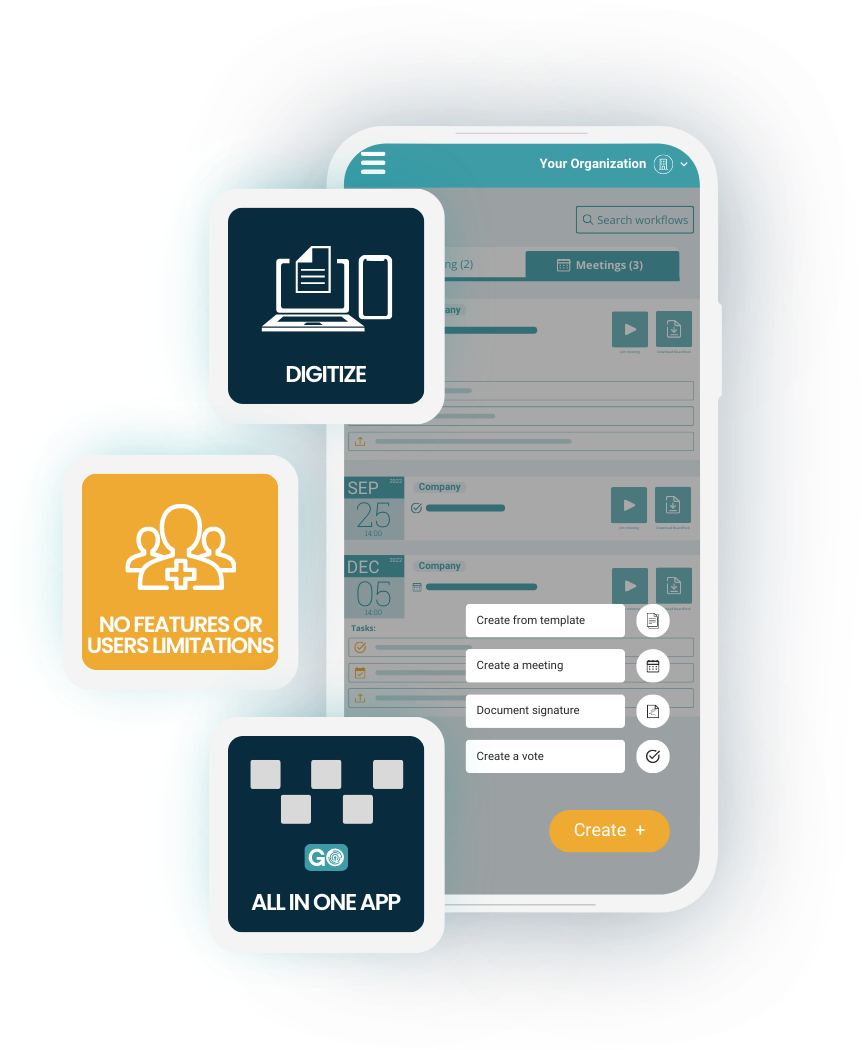 Smarter, More Productive and More Efficient Board Processes
BoardiGO aims to make corporate governance effectively simple. The platform will significantly streamline boards/committees meetings, reduce the time spent on administrative issues, collect and present (in real-time) data to support better decision-making processes.
Enhance your Governance
We are Hiring
We're a growing software startup looking for new team members. If you're interested in business or have something innovative and unique to bring to the table, we'd love to see if you'd be a good fit for BoardiGO. Send us your CV today and we will get back to you as soon as we can.